About
VA-11 Hall-A: Cyberpunk Bartender Action is a visual novel/bartending simulator developed by Sukeban Games and published by Ysbryd Games, released in June 21, 2016 for Windows, Linux and OS X, with confirmed ports for the PlayStation Vita and iOS. The game is set on a dystopian cyberpunk future, taking heavy inspiration from old PC-98 games.
" In this world, corporations reign supreme, all human life is infected with nanomachines designed to oppress them, and the terrifying White Knights ensure that everyone obeys the laws.
But, this is not about those people.
You are a contributor at the VA-11 HALL-A Wiki, affectionately nicknamed "Valhalla." Although it is just a small site downtown, it attracts the most fascinating people this side of the meshnet. Keep your peers lubricated and you will be made privy to the most interesting articles. "
Links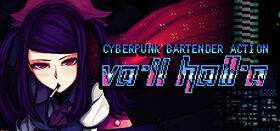 Get VA-11 Hall-A: Cyberpunk Bartender Action
Twitter
Contents
Helping out
To write a new VA-11 HALL-A Wikia article, enter the page title in the box below.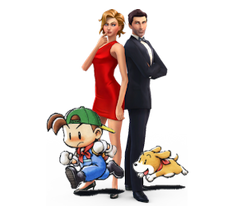 Simulation Games
Go to these sites for info or for help with your own wiki!
Ace Combat • Armored Core • Cube Life • Elite: Dangerous • FarmVille • Goblins of Elderstone • Hay Day • Jalopy • Jurassic World Evolution • Long Live The Queen • Megapolis • Miitopia • Minecraft • Minecraft Pocket Edition • Minecraft Story Mode • MySims • Neko Atsume: Kitty Collector • Nintendogs • Planet Coaster • Princess Maker • Professor Layton • RollerCoaster Tycoon • Rune Factory • Shoppe Keep • SimCity • The Simpsons: Tapped Out • The Sims • Spore • Surviving Mars • Township • Train Sim World • Truck Simulator (American & Euro) • Two Point Hospital • VA-11 HALL-A: Cyberpunk Bartender Action • Virtual Villagers • Viva Piñata • War Robots • World Neverland
Want your community included? See how!
See all of our Simulation gaming wikis!